Soft Tissue Therapy in Miranda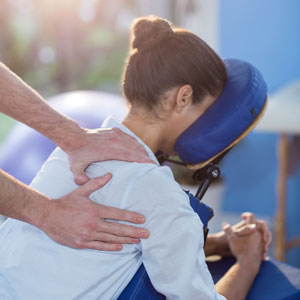 Dr Julie Middleton (Chiropractor) uses soft tissue therapy as part of the standard chiropractic care she offers. She has 20 years of experience providing this therapy to her patients. Our chiropractor is passionate about providing attentive, premium care to her patients. "I'm going to give each patient absolutely everything that I can to make it the best experience possible," she said.
What Are the Soft Tissues?
Soft tissues are various types of cells that surround and support your organs and skeletal system. This therapy is in most cases, deep tissue massage that is part of a chiropractic session. It's a type of massage that addresses a specific area.
Benefits of Soft Tissue Therapy
This modality can help to
Relax tense muscles
Reduce scar tissue
Stretch fascia
Lengthen fascia
Book an Appointment
Contact Dr Julie Middleton Chiropractic today to schedule an appointment with our chiropractor for soft tissue therapy in Miranda!
CONTACT US


Soft Tissue Therapy Miranda NSW | 0416 075 180