Care for Elderly Patients
At Dr Julie Middleton Chiropractic, we welcome patients in their golden years to experience the natural benefits that chiropractic care can offer. We've seen hundreds of patients just like yourself who wish to live a healthier life.
The best part? It's never too late to find out how chiropractic care may benefit you.
How Can Chiropractic Help?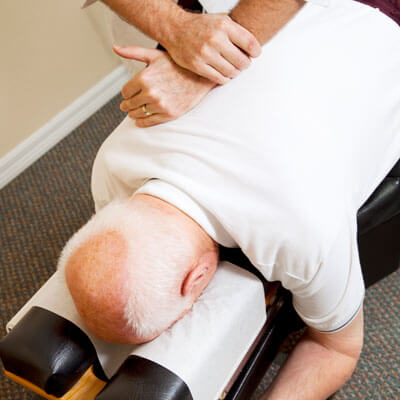 Chiropractic care may be beneficial to seniors who are experiencing stiff joints, a lack of flexibility, poor movement, and other nervous system disturbances. Care is designed to address specific areas of dis-ease within your body, potentially helping you regain movement in those painful areas.
We understand that chiropractic adjustments may seem frightening if you're dealing with osteoporosis or another degenerative condition. We'd like to let you know that our care is always extremely gentle, and will be modified to make you as comfortable as possible during your time with us.
We want to help you relax, feel better, and enjoy all of the things you once did!
Your Time With Us
When you visit us for an appointment, we want to get a better understanding of your health history. In order to help you benefit from care most, we'll dive deep to uncover long-standing issues that may be affecting your pain, movement or other problem areas.
Once we've properly evaluated you, we'll recommend a care plan. We're proud to offer a number of techniques that serve a variety of patients. If we feel x-rays are necessary to get a better look inside your body, we'll take them. We'll let you know what seems best for you and give you the opportunity to ask any questions that you may have.
If you're ready to begin care, we'll do so straight-away. Remember, we'll never force you to receive care that you don't want. While we'll recommend an ideal frequency of visits, the choice for an adjustment is entirely up to you.
Get Started Today

We can't wait to welcome you to our practice and help you get back to doing the things you love. Learn more about our offerings today!

Seniors Chiropractic Care Miranda NSW | 0416 075 180